Here is a list of most of my projects and their current status that I have in the works right now. Hopefully I can start knocking some of them out to update my blog more. I will update this post as things change and add some pictures of at least the fabric I intend on using for each of the projects. I'm sure I am missing a project or two but I'll keep thinking about it and add anything I forgot later.
Peasant Skirt (fabric hand dyed)
Male Fantasy renaissance Shirt x 2 (hand dyed and cut out)
Fantasy cloak (cut out)
Tabbard (bought the fabric)
Male Victorian Waistcoat (pattern found)
EGL Halloween themed JSK
Knitted Halloween Hat
Harem pants (not started, have fabric)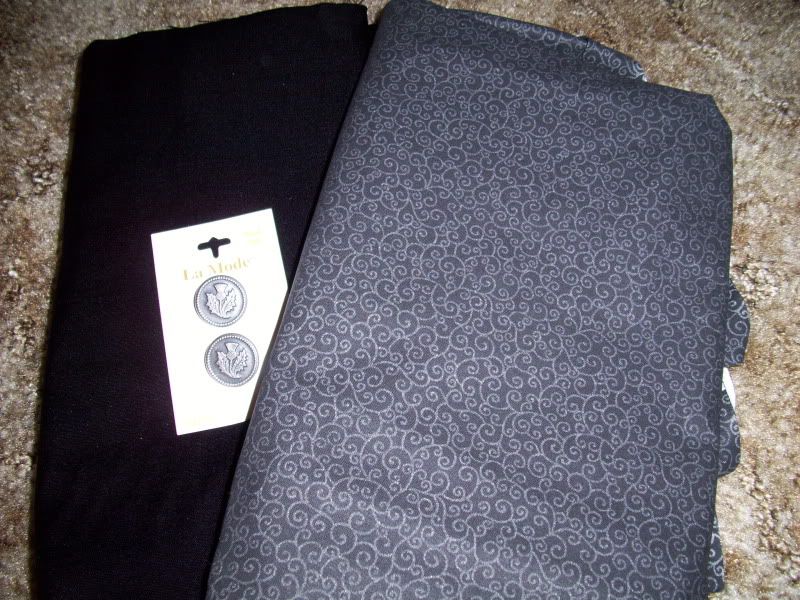 For today's project I made a quick Elizabethan Chemise. I have needed a new one for years but always put it to the back of the list of projects that must needs be finished so I though it was about time to actually sit down and make one. All of my other chemise are about t-shirt length so again I thought it would be best if I could have one that I could actually wear as an full undergarment if the situation ever does arise.

Projects for myself almost never actually get finished because I put them to the back of the line but with the faire almost upon us hopefully I will be posting even more projects that were made just for my own enjoyment.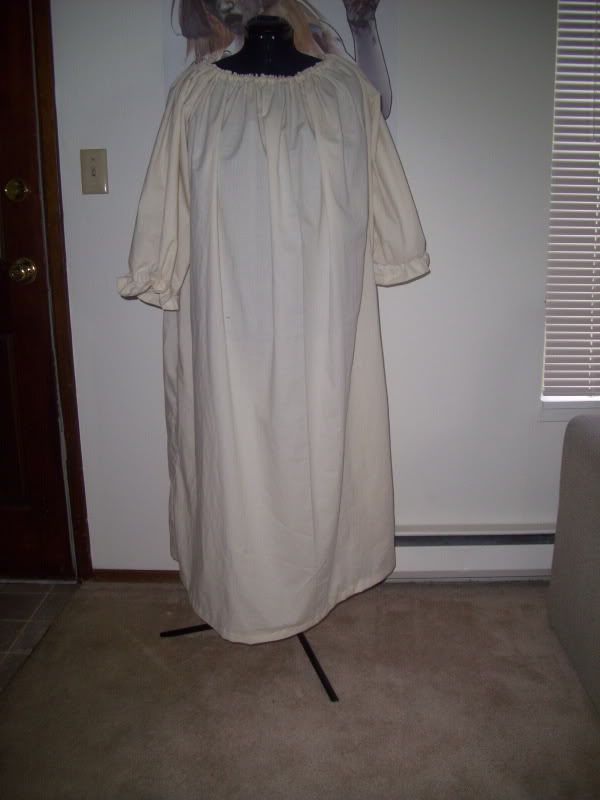 It is almost Renaissance faire season here in Washington so that means it is time for me to pump out a few projects before it august comes and goes.
Both of these are hand dyed.
Up first up is a Renaissance Faire Men's Shirt With a collar: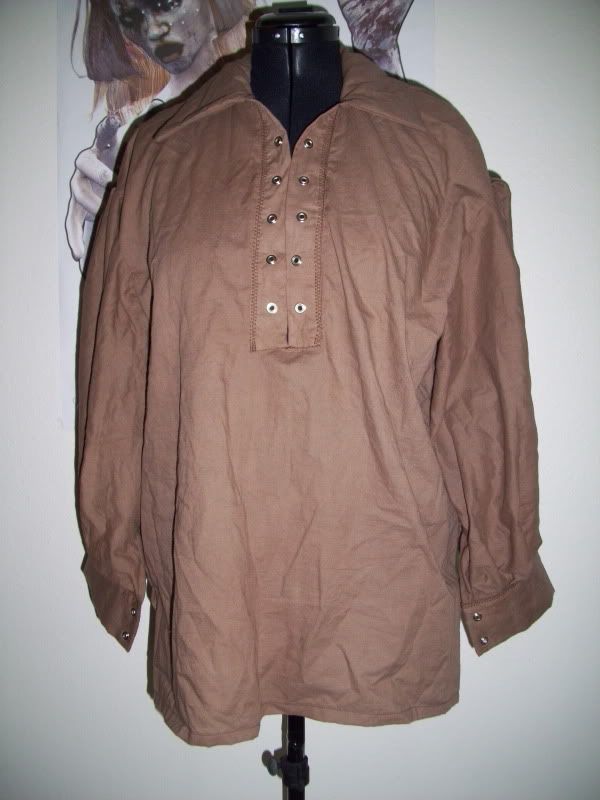 And here is another very similar one without a collar.

I was told not to make a birthday cake for Rusty this year, only to find out he actually wanted me to. So with no time to really plan anything out for a cake I made this silly Rubik's Cube Cake with chocolate cake, chocolate ganache, and lots and lots of M&M's.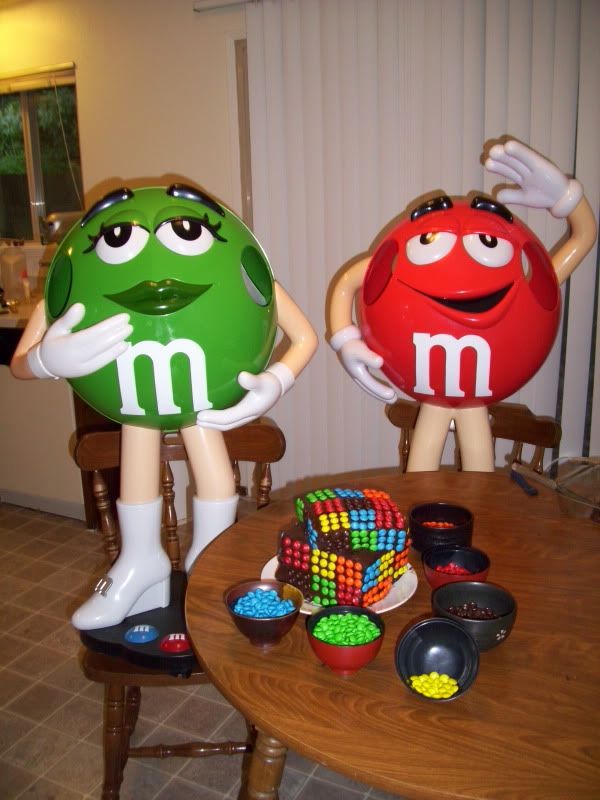 You can't really see in this image but along the opening of of the shirt and the cuffs of the sleeves there is are leaf designs embroidered in black just to add a little more texture to the shirt without adding anything too flamboyant to the shirt.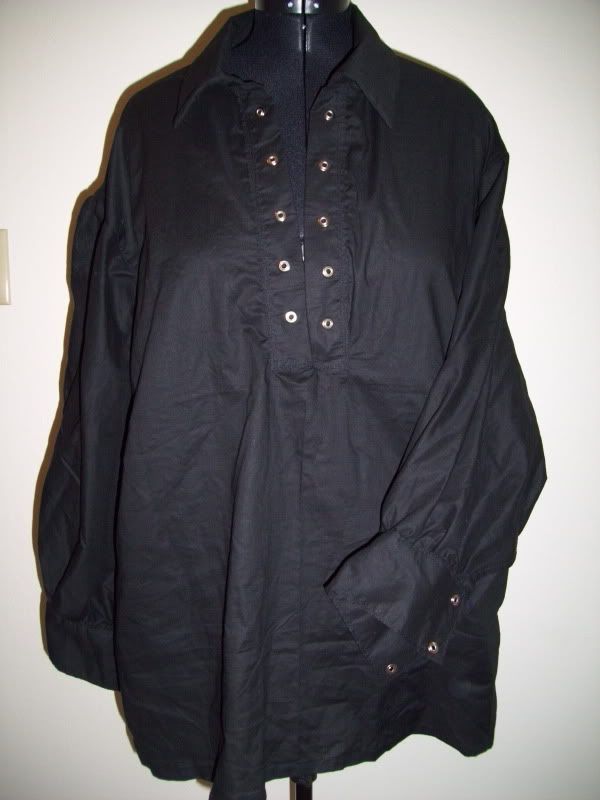 And here is a picture of it all dressed up and ready to go to the faire!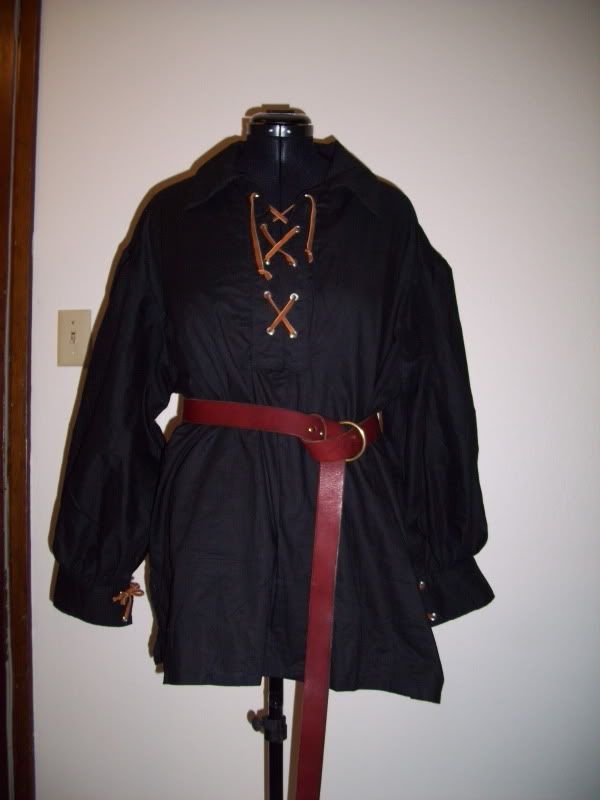 This is a Project that I started months a go and almost finished but something came up and it got put into the project bin and I didn't pick it back up until today where I finally finished it and gave it to my husband. This is a super simple style that doesn't take any time at all to actually make and is a staple in any man's Renaissance Faire wardrobe.
So as today is St. Patric's Day I decided to make some mostly traditional Irish Soda Bread. I say mostly because I did add a pinch of sugar in order to add a slight sweetness to the quick bread. As it goes the bread should traditionally only include flour, baking soda, salt, and either soured milk or butter milk. Once you start adding things such as eggs, sugar, raisins you start making a tasty cake that some what resembles Irish Soda Bread but it is no more Soda Bread then a potato is.
Recipe
2 1/2 cups all purpose flour
1 tsp salt
1 tsp baking soda
1 1/4 cups buttermilk
Preheat oven 350F and lightly grease baking sheet.
Mix dry ingredients together then pour in buttermilk and mix in with wooden spoon or your hands until the dough comes together. The dough should be moist but not too sticky. You may need slightly more or less depending on the weather.
Once the dough is ready place it on the baking sheet and cut a large x on the top of the bread. Then pop the bread into the over for about 45 minutes. When the bread is golden brown and a toothpick comes out of it cleanly it is ready. Place the bread on wire rack for cooling before serving.
As a new effort to add more frequent posts I have decided to include posts about some of the yummy things that I make.
-- What to look for in the next week --
Black Mens Renaissance shirt -- finished
I've taken too long to finish this simple shirt but I didn't understand what the instructions wanted me to do for part of it.
Enlarging a metamorphose Jumper Skirt -- 0%
This is a truly nerve wracking project for me. I just received this dress in the mail today in a fukubukuro (lucky pack) from the japanese gothic lolita brand called Metamorphose. Their standard size is japanese size nine which I am not. But I fell in love with this dress the moment I pulled it out of the bag so instead of selling the dress I decided to take the plunge into altering the dress. I have never done anything like this so I am unsure how well it will go but I am more than willing to give it a go. The dress is fully lined so that is something that I am going to have to deal with as well, I've never lined a dress before so That'll be one more feather in my cap I suppose.
These are the two project I am proposing to have finished by the end of the week. Wish me luck!
Right now I am working on many different projects so I thought I would post an update to hold a place for something new since it has been quite a long time since I have been able to post a real update with a completed project.
This is a satin whole circle skirt made from crape back satin.