This is a Project that I started months a go and almost finished but something came up and it got put into the project bin and I didn't pick it back up until today where I finally finished it and gave it to my husband. This is a super simple style that doesn't take any time at all to actually make and is a staple in any man's Renaissance Faire wardrobe.
You can't really see in this image but along the opening of of the shirt and the cuffs of the sleeves there is are leaf designs embroidered in black just to add a little more texture to the shirt without adding anything too flamboyant to the shirt.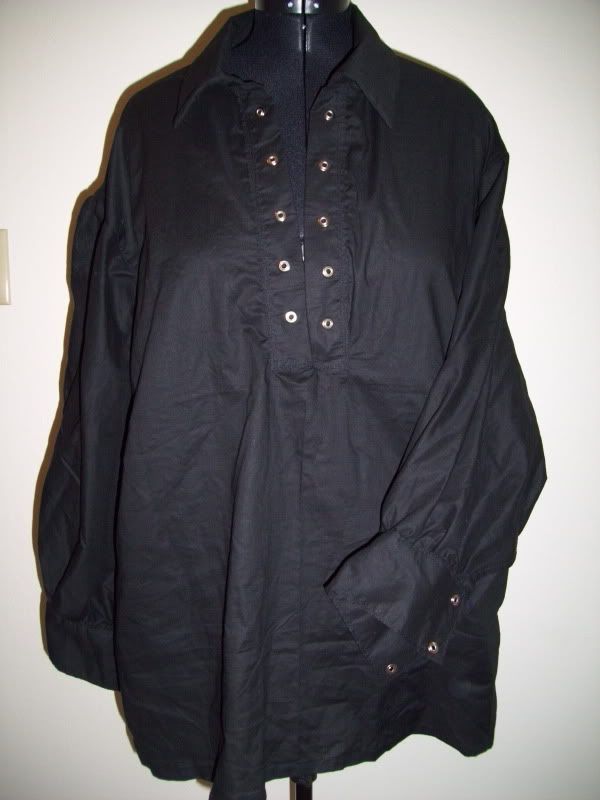 And here is a picture of it all dressed up and ready to go to the faire!